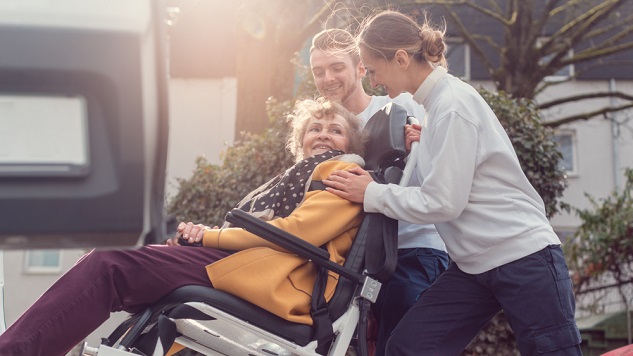 Aside from the care you receive from medical facilities and home care in Pennsylvania, you will need other people or institutions to help you with other necessities, especially after hospitalization.
You will need medical service in Pennsylvania to assist you with discharge and after-care. And here are some things our Medical Social Service providers can do for you:
Work with your insurance company to receive prior authorizations for post-acute care needs (rehab, medications, equipment, etc.)
Set you up with a caregiver in Secane Pennsylvania, for your follow-up care.
Connect with community resources to provide you with basic needs and security, such as clothing, food, etc.
Refer you to mental and behavioral health counseling services to help with anxiety, depression, and addiction.
Assist with transportation back to your home or your next place of care.
Our Medical Social Workers at MOG Home Health Care Services are also here to help you with counseling, rehabilitation guidance, and more. And the good news is, we accept insurance plans here!
We understand how hard it is to face illnesses and disabilities, but we want you to know that you can benefit from home health care and other services we provide.
For home care for the physically disabled, call our main office at 484-278-4805 or our Willow Grove location at 484-229-8553.