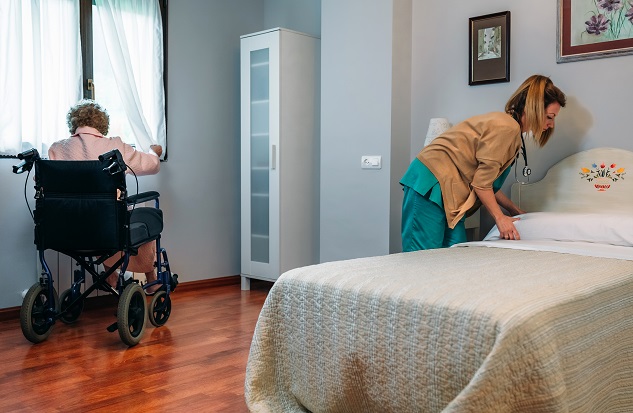 Maintaining a clean and organized home is beneficial for every homeowner. But as we age and our abilities decline, maintaining a clean and clutter-free home will be challenging. In these cases, housekeeping assistance becomes useful.
As we provide families with our medical service in Pennsylvania, we understand that, despite the universal benefits of a clean and organized home, seniors and persons with health conditions can benefit from them the most. How does an organized living space affect your overall wellness?
Stress Relief

For one, a clutter-free will help relieve your loved one's stress. It is far easier to be comfortable in an organized living area. With better stress relief, your loved ones can achieve better mental wellness. Achieving better mental wellness will contribute to better healing.

Preserving Your Safety

Furthermore, organized homes will preserve your safety better. Your physical and cognitive abilities will deteriorate as you face health conditions. With poor abilities comes the risk of accidents like slips and falls.

Cluttered homes may intensify these risks. Ground-level obstructions and other forms of clutter may cause you to trip and fall. With proper organization at home, you can avoid these fatal accidents from occurring.

Stronger Physical Health

Additionally, you can achieve better physical health inside a clean and organized home. Proper cleaning ensures that pathogens do not accumulate inside your living space. This helps avoid infections, allergies, and other health conditions.
Let us help you stay organized at home here at MOG Home Health Care Services. We offer home care in Secane, Pennsylvania, including light housekeeping, to help you achieve better overall wellness.
We also provide respite care to ensure that your primary care providers can rest properly. Call us today!