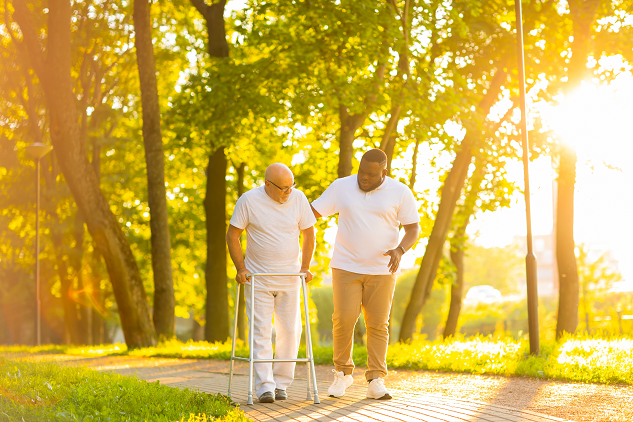 Adopting an active lifestyle is one of the best methods to stay healthy. Developing this lifestyle can also be a productive change in the lives of those recovering from illnesses. Exercising can even suppress dementia risk.
Here at MOG Home Health Care Services, we'll help you achieve your best state of health by providing home care in Pennsylvania. While staying active may sound complicated, there are habits you can adopt to stay moving. Let's discuss what you can do to live an active lifestyle.
Morning Stretches

Despite its simplicity, stretching impacts your health in many ways. For one, stretching prepares your muscles and joints for physical activity. You can be more efficient with your tasks when you stretch beforehand. Apart from that, stretching also boosts your heart health as it improves your blood circulation. You can work with our caregiver in Secane Pennsylvania to help you stretch every morning.

Regular Walks

Walking also has incredible benefits for your health. Controlling your weight can be easier when you walk more. Furthermore, your mental wellness can thrive when you take regular walks. The right companion service will keep you safe during your regular walks.

Chores

Some of your chores can be physically demanding. Performing them regularly can help you stay moving. Of course, be sure to assess any risk of injury before performing your chores. Our home and medical service in Pennsylvania can help you perform your chores.

Hobbies

You can also stay engaged with your favorite hobbies. Many hobbies require you to get moving. Choosing the right activities will help you adopt a more active lifestyle and can even help you socialize.
If you need quality care services, we are here for you. Call us for your inquiries!