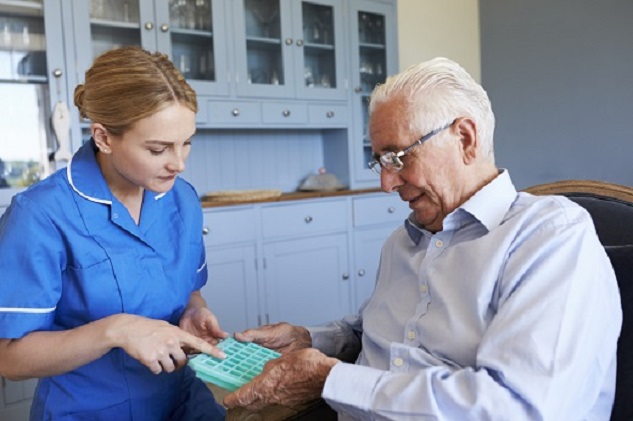 Good medication management can help seniors improve their overall health at home, helping them stay active by addressing unwanted symptoms. It will also help reduce the risk of complications associated with chronic conditions like diabetes, which can cause kidney damage and vision problems. Here are a few things seniors can do at home to improve their overall medication management:
Develop a Medication Schedule

A medication schedule outlines when and how each medication should be taken. It helps seniors remember to take their medication on time, especially for those with multiple prescriptions. Seniors can also promote their medication compliance with the help of our caregiver in Secane Pennsylvania; they can provide reliable medication reminders.

Set up a Medication Routine

Linking taking medication with regular activities like brushing their teeth, meal preparation, and drinking coffee can help seniors create a habit, making it less likely for them to forget to take their medication at home. Our live in care services can also help your elderly loved ones develop healthier routines and habits at home, like medication adherence and compliance.

Consider Hiring Assistance

Age-related issues and chronic illness can make it harder for seniors to manage their medication at home. They can improve their medication management by hiring professional assistance like our home care in Pennsylvania. We can provide medication reminders, medication administration assistance, and more.
Improve your overall medication compliance and medication at home with our medical service in Pennsylvania. For more information, feel free to call MOG Home Health Care Services at 484-229-8553. Our services can help seniors with their medication, daily living activities, pain & symptom management, and many more at home.
Disclaimer
Blogs, content, and other media uploaded online are for informational purposes only. Contents on this website should not be considered medical advice. Readers are strongly encouraged to visit their physician for health-related issues.